VRV/VRF Commercial Systems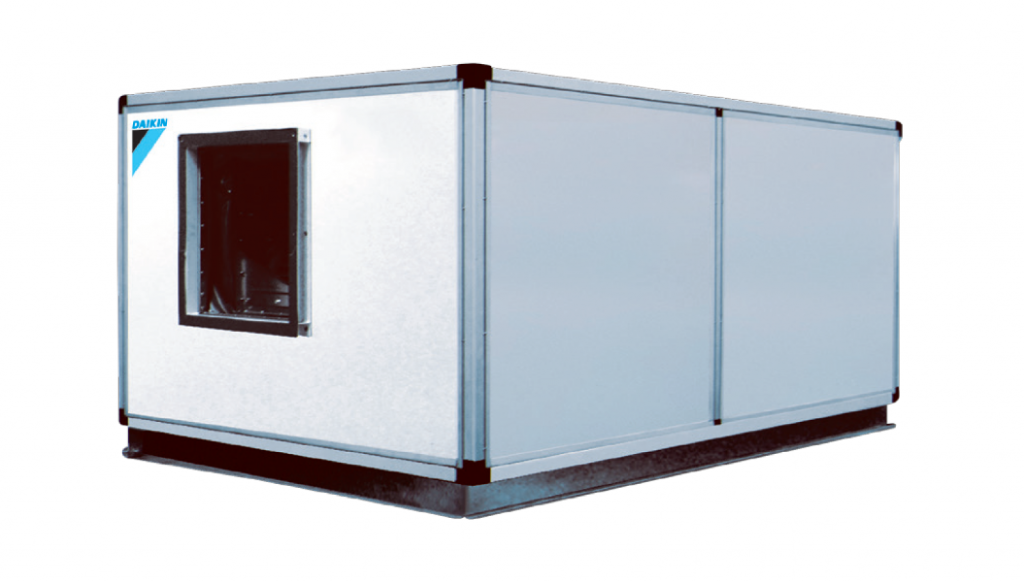 The VRV Air Handling Unit (VRV AHU), engineered and designed by Daikin, creates new opportunities for applying VRV into retail, offices, cinemas and commercial applications with large open spaces. Paired with Daikin's state-of-the-art VRV IV Heat Pump outdoor units, they are able to harness its superior features including Variable Refrigerant Temperature "VRT" technology (Standard series only), Daikin's inverter technology, connection to BMS systems and much more.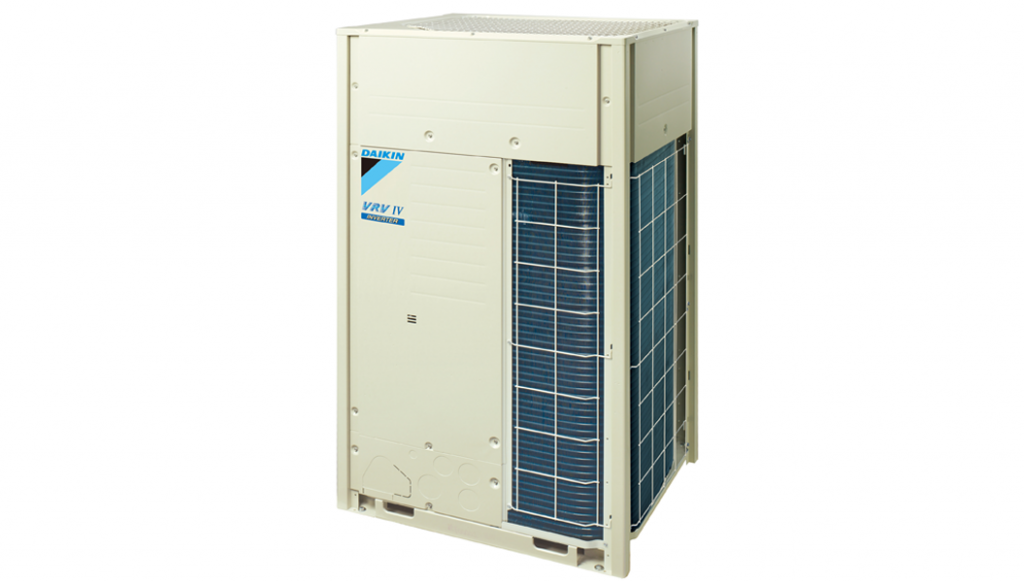 The VRV IV Heat Pump from Daikin provides greater design flexibility, improved energy performance with the introduction of Variable Refrigerant Temperature control, superior comfort and reliability of operations to meet the needs of the modern commercial buildings. It  is highly efficient with the state-of-the-art energy saving technology, and provides improved performance.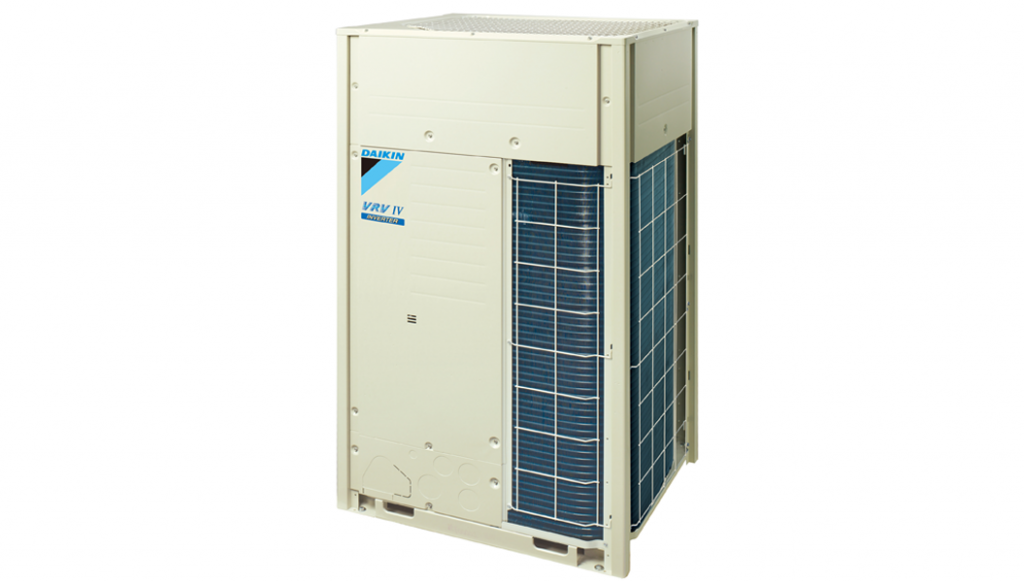 Daikin's VRV IV Heat Recovery is able to heat and cool different parts of the building, simultaneously. By doing so, the Heat Recovery process that is occurring allows waste heat from one part of the building to be redirected to another that requires heating. This results in a system that offers amazing comfort levels with significant energy efficiency gains.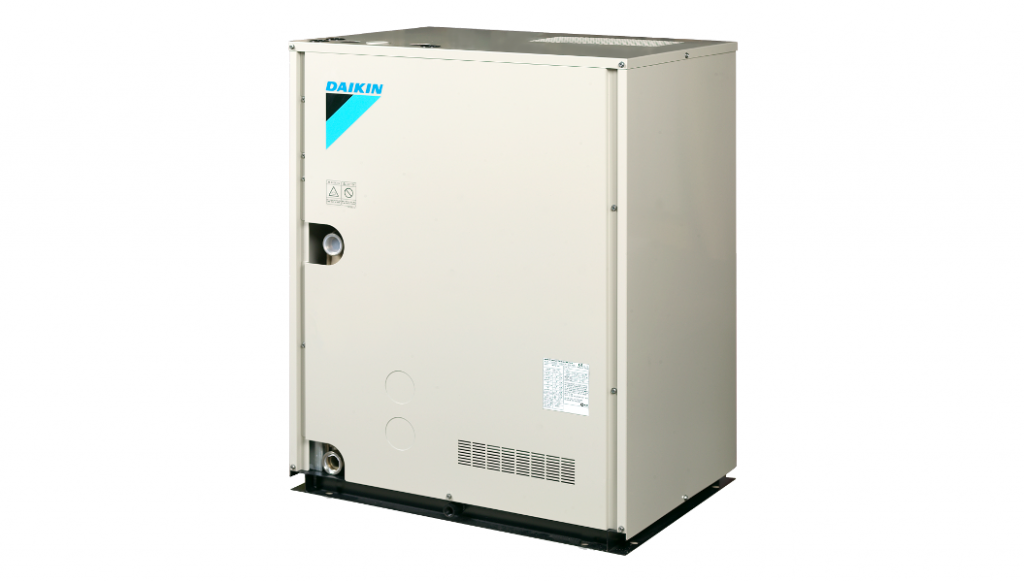 Daikin VRV IV Water Cooled (VRV IV-W) is an individual air conditioning system that makes use of water as a heat source. Water is brought in from a central cooling tower or boiler to the compact VRV IV-W unit and after heat exchange, refrigerant is piped from the VRV IV-W unit to each indoor unit.
Provides great design flexibility by allowing condenser to be placed inside the building. VRV IV-W can perform as a heat pump or heat recovery system to suit the requirements of most commercial applications.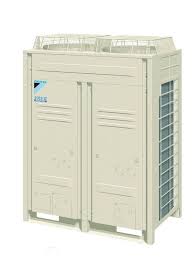 Daikin proudly introduces the VRV III series, which is well-suited to large-sized buildings. This air conditioning system provides outdoor units that extend air conditioning capacity up to 54 HP. It also incorporates numerous outstanding features, such as a wide range of outdoor and indoor units, long actual and total piping length, and high external static pressure. The VRV III series provides the power and versatility you need for flexible design and easy installation in large-sized buildings. The Heat Recovery Series also enables simultaneous cooling and heating, meeting the various needs for temperature control.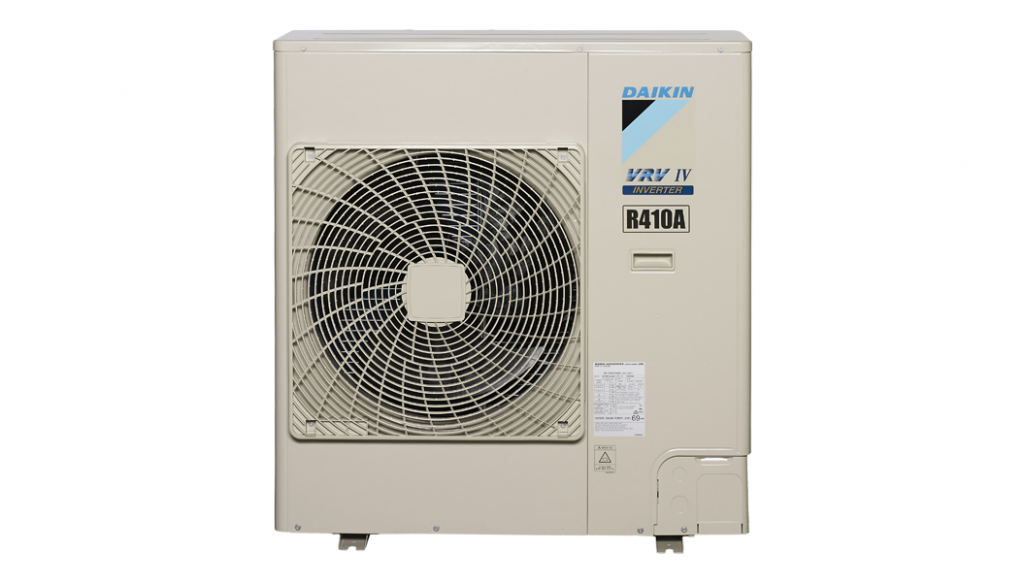 Daikin's VRV IV-S multi split air conditioning system comes bundled with the latest technology from Daikin's VRV commercial air conditioners. It includes amazing energy efficiency, quiet operations and long piping runs of up to 100m (22.4kW Model) for flexible condenser placement.